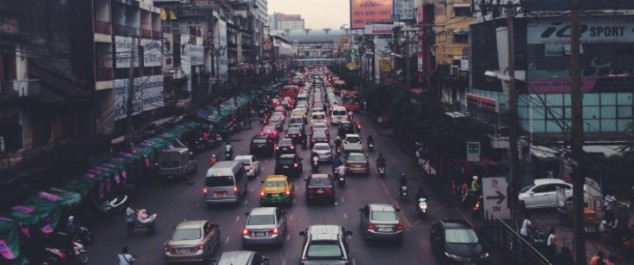 I've written about diversion safes before. See what is a diversion safe. A home diversion safe can be a great way to give some protection to your valuables. After all, someone robbing your house isn't really likely to look inside your deodorant stick (yes, really!), right?


Well, your house isn't the only place you'll want to hide stuff from thieves. In fact, it might be even more useful to have an automotive diversion safe for your car. There are only so many places to hide valuable stuff in a car.
Where to hide valuables in a car
Obviously, leaving your valuables on the seat or anywhere visible through the window is a bad idea. Having flashy rims, or a new, booming stereo system visible to passersby can also be an invitation to thieves.
The best way for someone to not rob your car might be to have an older, nondescript car. According to this report, the top five brands of cars most likely to be broken into are, in order, Smart, Bentley, Land Rover, SsangYong, and Peugeot. I've never heard of SsangYong before, but the others are all newer, nicer cars that will stand out. The list of cars most likely to be stolen shows a similar pattern. It starts with BMW, then moves to Bentley, Audi, Land Rover, and Mercedes.
Of course, even if you know not to leave your GPS visible on the dashboard, sometimes you need to carry valuables in the car. Maybe it's money, or a check, credit card, cell phone, or GPS unit. Where should you hide a GPS unit in your car?
The problem with cars is that there are only a few hiding places to choose from. You could stick stuff in the glove box, but I know if I was breaking into a car (which I'd never do!) the glove compartment would be the first place I'd look. Under the seat is an option, but again, it's way too obvious to be effective. So how do you solve this? Make your own hiding place!
Car diversion safes
A good car diversion safe is the answer to where to hide valuables in the car. Remember, the purpose of a diversion safe is to be a hiding place that looks like something else. There are lots available for your house, but not as many for your car.
You could make your own diversion safe for your car by keeping your valuables in a bag in the bottom of your car's garbage bag. No thief is going to dig through old fast food wrappers looking for treasure! Of course, you probably don't want to either…and what if you accidentally threw away what you're trying to protect? So, that's not really an ideal option.
Here's a good one: A fake can of WD-40. No one would think twice at seeing a spray can of WD-40 lubricant rolling around in the trunk of a car, but it's too much of a bother for someone to steal. What a perfect hiding place in your car or pickup truck for money or jewelry!
Or this one. It's a fake cigarette lighter. Again, it's something that every car has, but who would even think of stealing it? It can't hold much, but it's a great storage spot in a pinch for some valuable medication, papers, lottery tickets, or cash.
Sadly, it doesn't work as an actual lighter, but hey, smoking kills. No one actually uses the car lighter for a lighter, do they? Aren't they really just annoying plugs for covering the cell phone charger or GPS plug?
Finally, you could also just use another diversion safe for your car from your house. Just make sure it's something that looks like it could belong in an automotive, like this fake lint roller.
Hopefully this gave you some ideas. Diversion safes work! Just make sure you're using them to protect stuff that's legal for you to have – The FBI has issued a bulletin about them, so cops know to thoroughly search anything that could be concealing something else.